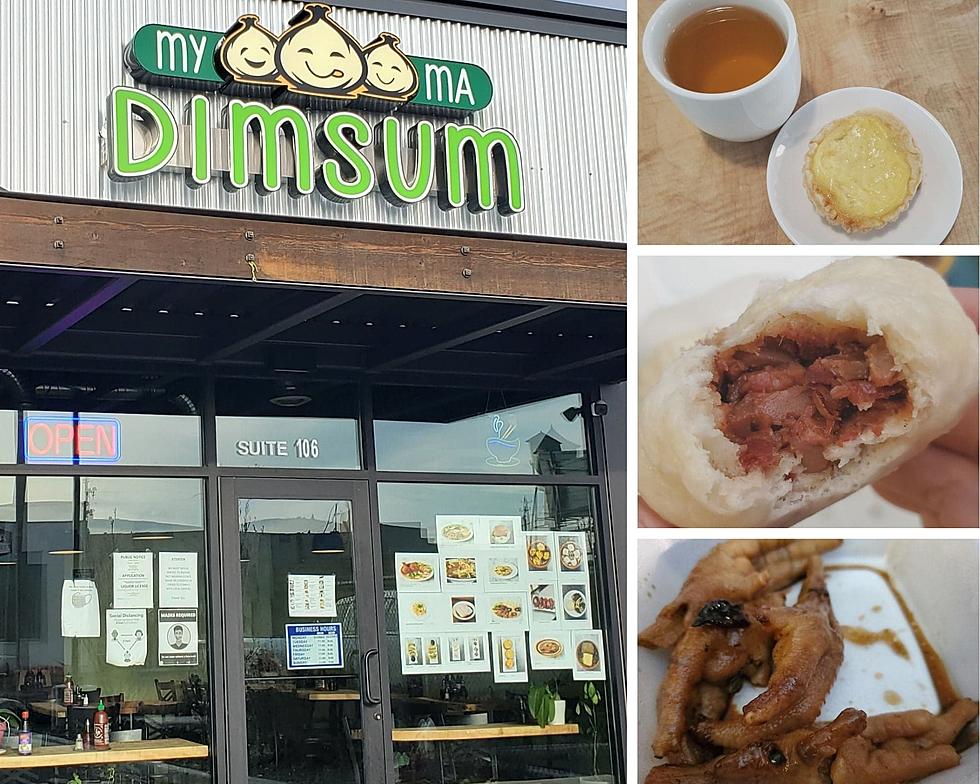 My Ma Dim Sum in Yakima is Open and Worth Dining In
Located in downtown Yakima on 1st street
Pork buns in the morning, pork buns in the evening, pork buns at supper time! This song has been stuck in my head since visiting My Ma Dim Sum yesterday evening for dinner.
Very exciting news! I've teamed up with Coca-Cola of Yakima and Tri-Cities for, "Foodie Friday's"  I'll feature a different local restaurant that I am taste testing for you, including a gallery and some insider info if I can. Everyone's got to eat so knowing what's just opened or newer in town is always fun so let's get rolling with my first pick! Message me with suggestion of my next spot
It was way back in October of 2020 I wrote up a story about My Ma Dim Sum. At the time I wasn't sure when they were going to be open and just recently became aware they've been whipping up delicacies for a few months now so I was pumped to try it out. The owners have switched up the menu from what they used to serve at My Pho King Crab and opened this little gem, that FYI, still serves their famous pho!
The menu features a variety of things I haven't seen offered around town. Ton of buns filled with your choice of pork, or shrimp and more. Noodle and rice dishes, Peking Duck, Pork Belly and more. I chose an order of pork buns and was blown away. The bun is soft yet firm and the pork is a great mixture of sweet and savory with the slightest crunch. Perfect for any time of day and packed full of filling, very reminiscent of a Hawaiian manapua. I ate one with dinner, had one for a late-night snack and this morning handled my craving with the last one, heated in the microwave for 15 seconds, it was perfection! For only $5 per order, this is something ANYONE should be checking out and I'll for sure be back for more.
I had planned a to go order but plan on making another sit-down trip soon because this type of restaurant is an experience that should be appreciated. I was offered hot tea while I waited which was really delicious and also was given an egg tart to munch on, normally after your meal this is the treat you would receive. Light and delicious.
I noticed the menu offered chicken feet and I really wanted to go for it so a few chicken feet were added to my order. I asked for tips and was told, just suck the middle part out and be sure to spit out the bones. I did it and can now say I've eaten them. That is all I will say about that! I also order Peking Duck Tacos with a sweet and sour sauce that I really loved. Whatever the taco was made of was really light and I enjoyed the fresh pop of cucumber. Even reheated, later they tasted delicious. I wanted a bit more so noodles with all kinds of veggies, meat, and shrimp were the last bit and after polishing off a plate of left-overs I was very happy with my picks. A fun experience, new flavors and dishes have me very excited to try more.
My Ma Dim Sum is a local family run business that's open Tuesday-Sunday from 11 am - 8 pm and located at 106 S 1st St #106, Yakima, WA 98901.
My Ma Dim Sum
What Are the Signature Drinks From Every State?
LOOK: Here are copycat recipes from 20 of the most popular fast food restaurants in America
.