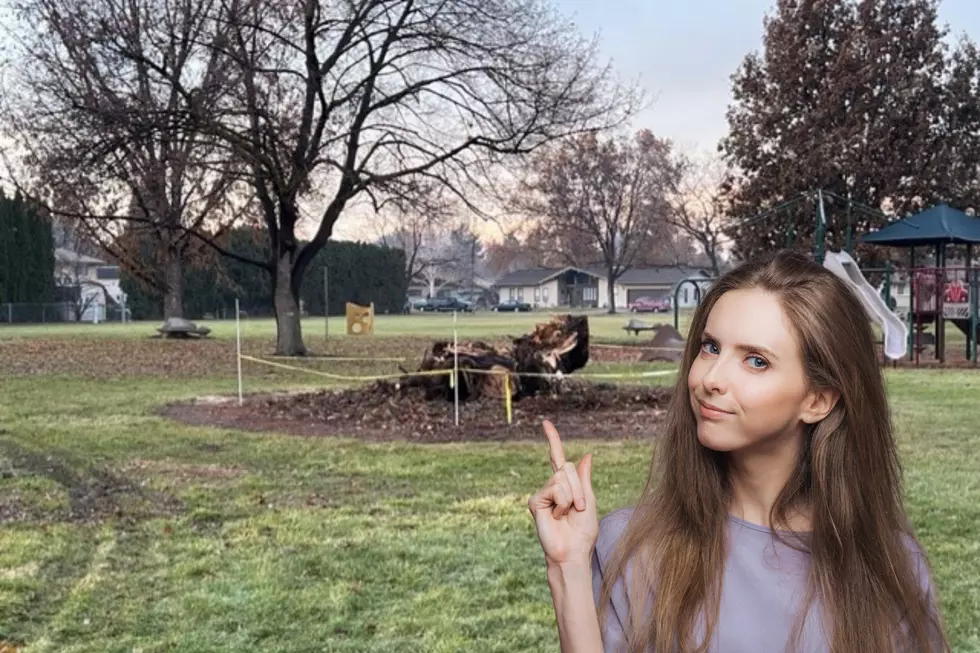 Am I the Only One Missing the Ginormous Tree at Richland's Oak Park?
Patti Banner
Due to wicked winds, Oak Park lost one of its magnificent residents, a HUGE tree.
I've been watching the cleanup continue over the last several days. I know I'm not the only one saddened by the park's casualty of the wind storm. There's now a huge empty space where the robust tree once stood.
The MASSIVE trees are what people first notice about Oak Park.
Oak Park located at 1947 Mahan Avenue, near the pool. It's where neighbors bring their kids to play and walk their dogs. I often stroll with my cat in her carriage and drop off books at the Little Free Library.
I'm not exactly sure when the tree fell. It must have been quite a sight. All I know is that it was down after the storm. And, it took several days for the cleanup. Now what's left is the extra large stump surrounded by yellow caution tape. It kind of resembles a crime scene in a way.
I have to admit, the whole ordeal has left me sad. Who knew I'd be so attached to a tree? It's funny the things you notice about a neighborhood. Trees are what I notice. And in my neighborhood, there really are a lot of spectacular trees nestled in between the 70's Brady Bunch style houses.
I wonder if they'll remove the stump and plant grass, or maybe another tree? I hope so.
25 costliest hurricanes of all time
KEEP READING: What to do after a tornado strikes
LOOK: What are the odds that these 50 totally random events will happen to you?
Stacker
took the guesswork out of 50 random events to determine just how likely they are to actually happen. They sourced their information from government statistics, scientific articles, and other primary documents. Keep reading to find out why expectant parents shouldn't count on due dates -- and why you should be more worried about dying on your birthday than living to 100 years old.