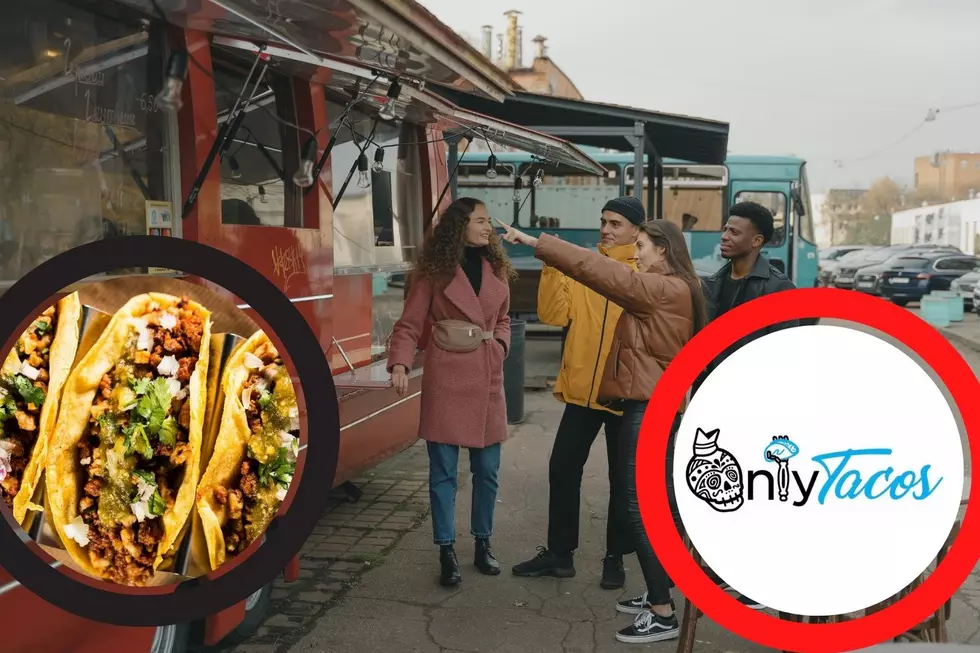 New Food Truck Debuts in Kennewick With Unique Mexican Fare [VIDEO]
Only Tacos Facebook
A new food truck joins the Tri-Cities tasty Food scene. It's a taco truck. The new restaurant on wheels made its debut on Tuesday at Columbia Gardens and Artisan Village in Kennewick.
Only Tacos serves many popular dishes which are featured all around Mexico.
Owners Jesus Rodriguez and Curly Montijo have been friends for several years and agreed that now is the time to team up and work their magic. They decided to purchase a food truck to open Only Tacos.
According to the Only Tacos Facebook page, their unique handmade tortillas are what distinguishes their tacos. While they have a different look, the owners boast that they're delicious.
Only Tacos will be open every Tuesday from 11 am till 5 pm. Only Tacos is featured along with five other mobile restaurants at the Food Truck Plaza 325 East Columbia Gardens Way in Kennewick.
Tri-Cities, Washington Restaurants Serving Delicious Breakfast
You know what they say, breakfast is the most important meal of the day. Whether it's eggs, oatmeal, or cereal, it's always best when you can start your day with a balanced meal. Maybe a fluffy omelet, or pancakes, breakfast is most enjoyed with others. But where can you go to get a great breakfast in Tri-Cities, Washington? Let us show you!
10 Tri-Cities Infused Cocktails to Try
These drinks or cocktails are made with Tri-Cities love. Try them at your leisure and take note of which you prefer. Feel free to mix at your leisure being careful to imbibe responsibly.
Top 10-Tri-Cities Campgrounds
10 Best Campgrounds in the Tri-Cities