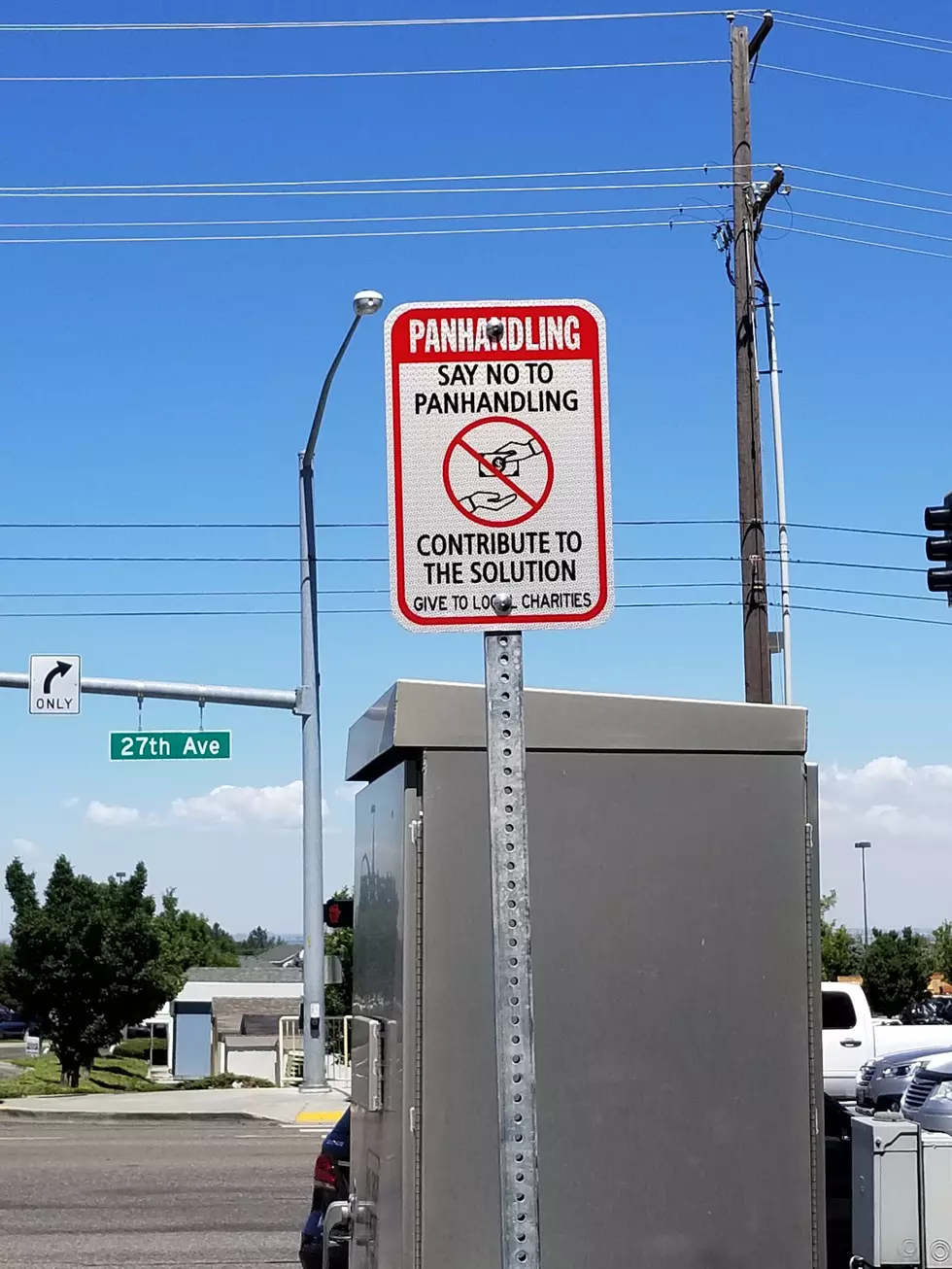 Panhandling Isn't Illegal But Kennewick Has New Signs To Stop It
tsm/rik mikals
New signs are going up in Kennewick in hopes of deterring panhandling on street corners in the city.
If you look closer at some of the busier intersections in Kennewick, you'll notice some new signs that have been recently been installed.
Sgt. Aaron Clem commented that the signs have been installed to raise awareness of panhandling.
Panhandling in Kennewick isn't illegal as the law was repealed by the Supreme Court a few years ago but KPD wants you to be aware that there are a good many local charities that could help the homeless long term and not just short term.
23 signs where installed at 17 intersections. I snapped a photo of one at 27th avenue near Wal Mart in Kennewick.
I'm not sure if this will change anything but it's a start in the right direction.
You can check out more details on the signs here