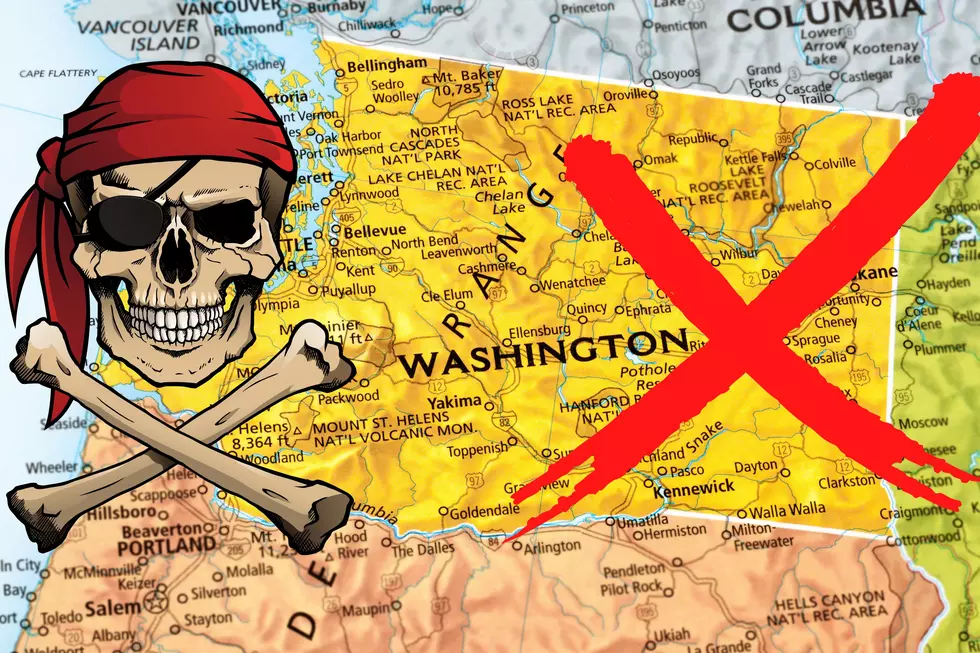 Aye, Matey! There Be True Life Pirates Off the Coast of Washington State
canva
Did Pirates Ever Roam The Pacific Ocean Near Washington State?
It's hard to believe, but there have actually been pirates off the coast of Washington State. In fact, there have been a few different incidents throughout history that you might not be aware of.

One Famous Pirate Lost His Loot Near Seattle Washington
I did a little bit of research and was surprised to find that there had been a few infamous pirates that raided the Pacific Northwest and one pirate managed to lose their treasure near Seattle.
The most famous "pirate" to sail the Pacific Ocean was Sir Francis Drake. In the late 1500s, Sir Francis Drake was one of the most famous explorers in the world.
He was also one of the most ruthless pirates according to the Spanish, leading a fleet of ships up and down the coast of North America, plundering villages and towns along the way.
One of his biggest targets was the Pacific Northwest when he first landed in 1579. 
Drake's first foray into the Pacific Northwest came in 1579 when he sailed into present-day Oregon. It looks like the area known as Coos Bay Oregon is where he landed but there is some historical dispute on where he officially hit landfall.
He then continued plundering along the Oregon coast, heading back south to raid Spanish settlements in California. In all, Drake's men looted tons of treasure from Spanish settlements in California and Oregon.
Drake apparently did return most of the treasure he looted from the Spanish.
Drake once boasted that he'd reached as far as Vancouver Canada looking for the infamous Northwest Passage but there is no historical record of him reaching that far north and historians assumed that bad weather made him turn around and head to what is considered modern-day San Francisco.
Another Washington State pirate of note is Iron Jim Sallow. I discovered his story on northwestpirates.blogspot.com about Iron Jim Sallow.
Sallow, according to legend, buried his treasure in the area that would someday be known as Seattle.
Sallow crafted a map and legend says the map was stolen and the treasure was never recovered. Sallow pursued the thief and was never heard from again.
You can read more about Iron Jim Swallow here.
So next time you're out on a sunny day enjoying the view from Alki Point or Chambers Bay, take a moment to think about the fierce pirates who once sailed these waters in search of plunder and adventure. Arrrr!
'The Witcher' Home Is the Crown Jewel of Eagle Crest Estate on Orcas Island, Washington
This beautiful property in Orcas Island, Washington will bring your Lord of the Rings or The Witcher fantasies to life. The craziest thing about this real estate listing, is you get THREE houses, a barn, and a shop. Eagles Crest Estate also offers over 125 acres of Orcas Island property.
Take a Pic of Yourself in Yakima at One of these 74 Mural Selfie Walls
Did you know that the city of Yakima, Washington, has over seventy-four (74) murals that would make for a fantastic place to get your sightseeing selfie? You've no doubt taken quite a few selfies in front of popular landmarks and selfie wallls.
Keep your eyes out for one of our unique photo-op murals to add to your collection in your social media pics, and stop and take a memorable selfie of yourself in the heart of Yakima!