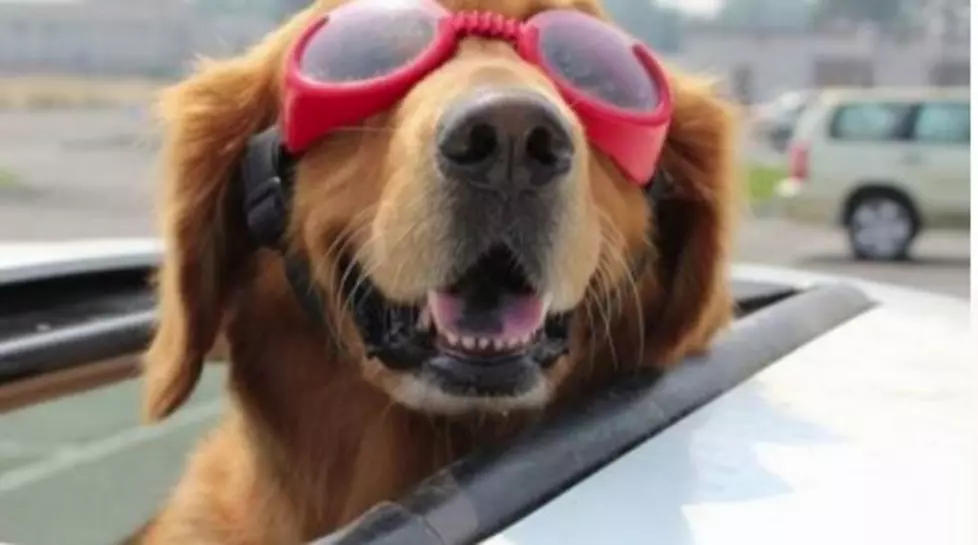 Tri-Cities Goggle Dog Needs Your Donations – Can You Help?
go fund me
if you've seen Jake the Goggle Dog around the Tri-Cities, I'm sure he's put a smile on your face.
Jake the Goggle Dog is a pup whose happy face is known in the Tri-Cities as his dad drives him around town in a car with a license plate: GOGL DOG.
He's the coolest pooch around and you usually see his head up and out of the sunroof at a stoplight or rolling past you on 395.
Jake makes you take a double-check when he passes by you.
Yes, it's a dog wearing goggles!
Jake sadly is having some medical issues that are very expensive and Jake's owner needs help paying for his vet bills.
Last week Jake's owners found out that he would need to have a tumor removed that has been growing on his spleen.
A GoFundMe has been launched in an effort to help cover vet expenses as the surgery will be very pricey for the beloved goggle-wearing golden retriever.
Donations have started pouring in.
I made a donation this morning, won't you help out? Let's keep Jake the Goggle Dog on the roadways for as long as possible, he brightens our day and we need a little hope after the year we've had in 2020
You can make a donation to help out Jake The Goggle Dog here
Enter your number to get our free mobile app
KEEP LOOKING: See What 50 of America's Most 'Pupular' Dog Breeds Look Like as Puppies