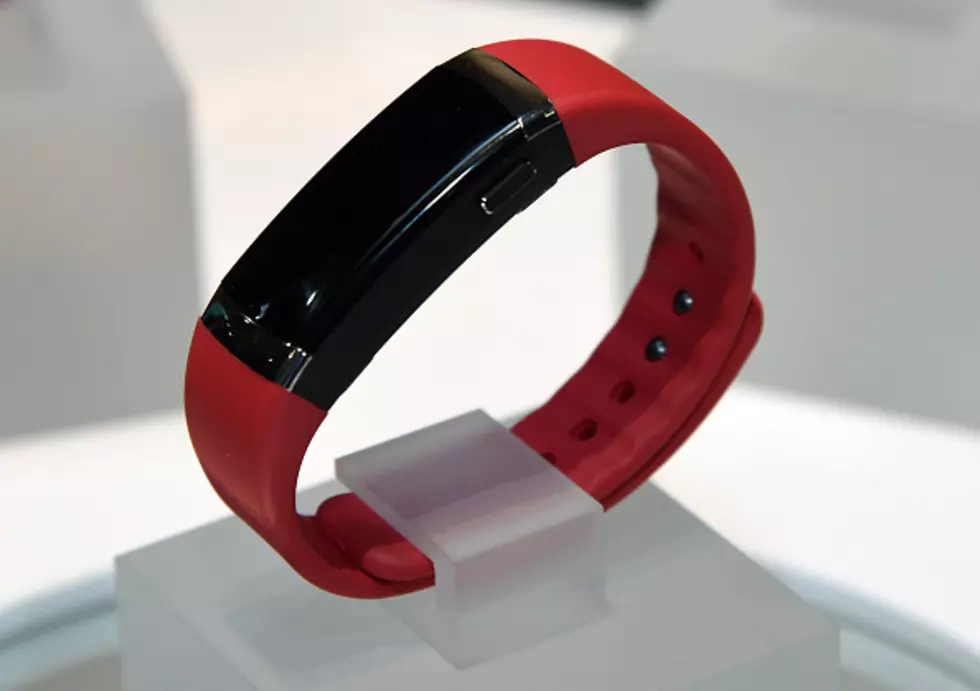 4 Best Fitness Trackers for Sale — You Need One This Summer
Ethan Miller, Getty Images
I know a guy who's lost almost 60 pounds and he attributes it all to his fitness tracker. They tell you heart rate, count your steps -- even critique your sleep patterns! I did some research and found the four best trackers for you to shop:
Pros: Smooth and slender look. Includes caller ID and vibrates with incoming calls. Takes your time and heart rate with the ability to choose practically any activity you may do. The continuous heart rate tracking pushes it above most of its competitors because this allows for a lot more analysis.
Cons: No GPS means tracking won't be as accurate and no pace or distance tracking for the avid runner. Offers extremely simple sleep tracking. Battery life is not so great. It's 1ATM water resistant so you can wear it in the shower but that's pretty much it.
Pros: This device offers automatic activity, sleep and heart rate monitoring to give it a lot more accuracy than its competitors. It's 5ATM water resistant so you can swim with it. The motivational point system keeps you up to par with healthy habits. It notifies you of emails, texts, events, and more.
Cons: No GPS. The device as a whole is bulky. Only offers a short 4-day battery life.
Pros: The Swiss made style is what makes this watch stand out. Stainless steel casing with 5ATM water resistance and a leather band gives this watch the ultimate durability. All movements are tracked to automatically determine activity type. Arguably the best feature of this stylish watch: no need to charge it- just replace the battery after 8 months. Your goal for each day is always displayed giving you a percentage for how much you've done.
Cons:  A very large price tag comes with this one. Functionality is definitely not the best. The app does most of the work since the watch doesn't display most of what happens.
Pros: The built-in sports apps are one of the stand-out features with this tracker. Built in GPS is always a plus. Goals are automatically calculated by how much activity you do each day. Let's you keep in touch with caller ID, social media, and app alerts. Personalization is also one of the top benefits. Music and camera control. Changeable straps to fit your personal style.
Cons: Not very attractive. Sleep tracking is extremely simple. The screen is quite weak.