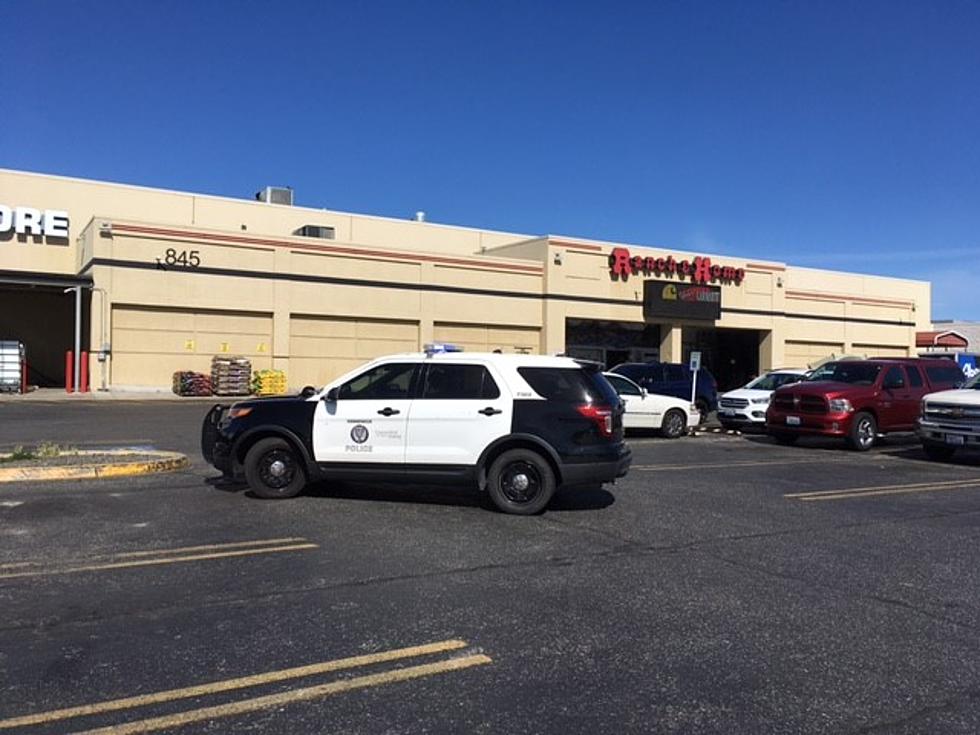 Arrest of Man With Knife at Ranch and Home Brings New Details
credit: Kennewick Police Department
An arrest yesterday at Kennewick's Ranch and Home has more details.
Kennewick Police responded to a man wielding a large knife in the parking lot of Ranch and Home yesterday that shut down the store for a few hours.
KPD was on-site and took into a customer that was disturbing the peace after they weren't allowed to purchase a firearm at the store.
Here are the updated details in a press release from the Kennewick Police Department:
Officers responded to Ranch and Home this morning for a disturbance. The male suspect later identified as Kerry Brooks (28YOA) followed employees as they arrived for work and entered the closed store.
While inside Brooks made mention of a firearm before he was escorted outside. When officers arrived, they attempted to make contact with Brook who pulled a large survival-style knife out of his waistband and made threatening gestures towards the officers.
Brooks refused to follow commands and additional resources were requested. K9 officers from Kennewick and Benton County along with on-duty SWAT officers responded to the location.
Kennewick's Mental Health Professional and a negotiator with the SWAT team attempted to deescalate the situation and have Brooks put the knife down. The negotiations failed and Brooks came towards officers with the knife in hand. Officers used less-lethal devices along with the K9 to subdue Brooks and take him into custody. Brooks was transported to the hospital to be treated for minor injuries.
After an investigation, it was determined that Brooks was at the location to try and purchase a gun. Brooks is ineligible to own or purchase a firearm. He attempted to purchase a firearm earlier in the month at a different store but his application was denied. Brooks was wanted for attempted unlawful possession of a firearm 1st-degree reference this case.
After being medically cleared Brooks was ultimately booked on the charges of attempted possession of a firearm, unlawful display of a dangerous weapon, disorderly conduct, resisting arrest, and multiple outstanding warrants.
Luckily no one was harmed in the incident. Brooks is awaiting arraignment on the new charges.
LOOK: See the iconic cars that debuted the year you were born
CHECK IT OUT: 100 sports records and the stories behind them