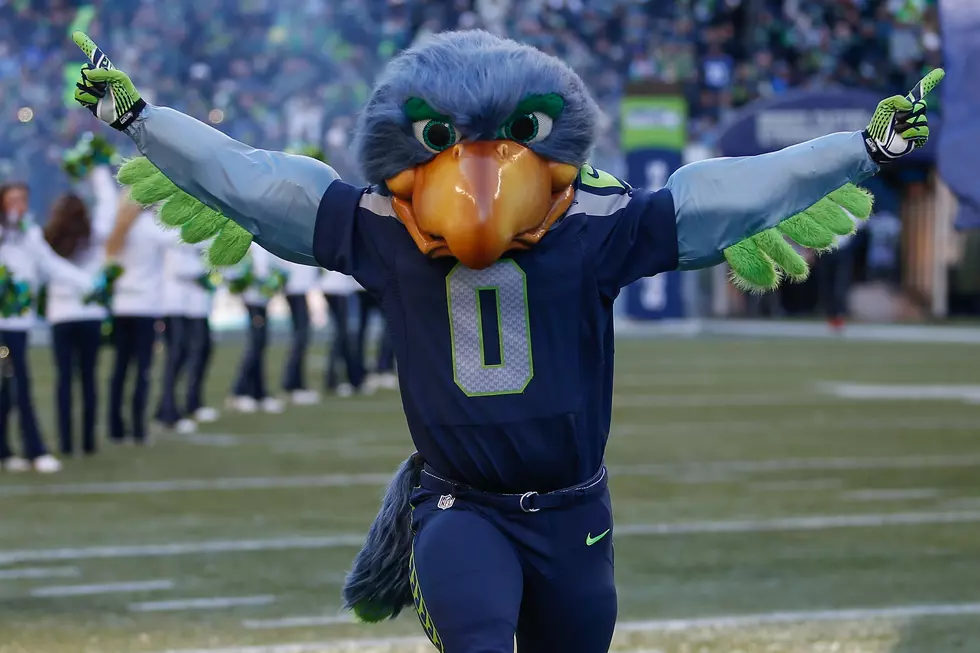 Blitz Is Bounding Into Tri-Cities on Free Annual 12 Tour
Getty Images
Blitz From The Seattle Seahawks Will Make Stops In Yakima And The Tri-Cities
If you want to snap a selfie with Blitz and several of the Seahawk players, you'll get an opportunity over the next few weeks of June.

Fans Will Be Invited To Meet Blitz At Public Events Planned In June In Tri-Cities
According to a press release from the Seattle Seahawks, The Seahawks announced today the dates and activities for the team's annual 12 Tour, presented by Safeway. This year's tour will take Seahawks players and legends, Mascot Blitz, Blue Thunder, and Seahawks Dancers to Yakima, Richland, Pasco, and Kennewick, Wash., and the surrounding areas June 17-19, 2022.
Along the way, the Seahawks crew will make several surprise visits to various Starbucks locations across the state, as well as bring the Seahawks fanfare to a Yakima Sports Camp, a youth NFL Flag football camp in Kennewick, and an exclusive Water2Wine Season Ticket Holder Cruise event on the Columbia River.
The team will also surprise guests at various minority-owned restaurants along the way by picking up the lunch tab for diners.
Blitz Will Be A Part Of A Special Father's Day Event At Safeway On June 16th
Tri-Cities will have two public events that can be attended over the weekend of June 18th and 19th.
Date: Saturday, June 18th, 2022
Event: Tri-Cities Juneteenth Celebration
Location: Kurtzman Park, 331 S. Wehe Ave., Pasco, Wash.
Celebrate Juneteenth with the Seahawks crew at this culturally diverse festival, recognizing the history of Juneteenth. Mascot Blitz, Seahawks Dancers, Blue Thunder, along with Seahawks players and Legends, will be passing out rally towels, 12 Flags, pennants, and wristbands. Safeway and The Grandview School District Filling Station food truck will also be onsite to pass out free kids' snacks while promoting the upcoming summer meal program.
Date: Sunday, June 19th, 2022
Event: Richland Safeway Visit
Location: 1803 George Wash. Way, Richland, Wash.
Join the Seahawks at the Richland Safeway for special Father's Day activities, including card making and raffles for awesome BBQ-themed Father's Day gift baskets. Fans can also enjoy popsicles and performances by Blue Thunder and Seahawks Dancers.
You can read more details about the upcoming tour here
Life in Tri-Cities as Told by 12 Stock Photos
15 Athletes Who Came from Eastern Washington & Eastern Oregon