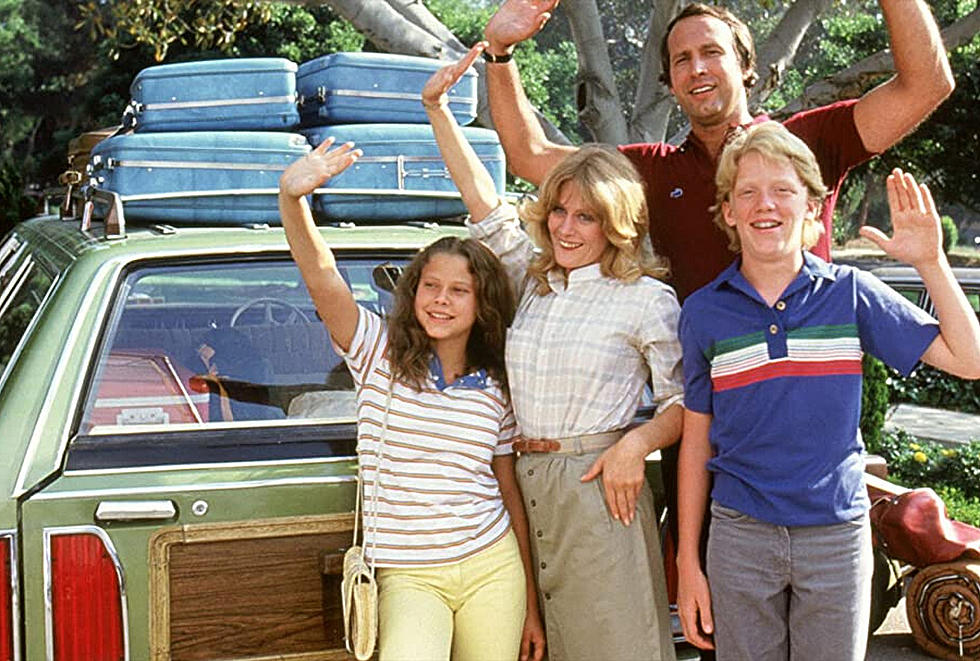 5 Things You Need for a Washington State Family Road Trip
Warner Brothers
My daughter and I are headed out of town for a family road trip this weekend and would you believe we have known about this trip for weeks and still haven't packed a thing!
It's pretty late at night and we are running around the house like chickens with our heads cut off trying to figure out what stuff we need to bring along for the trip.
The first thing we gotta do is pack clothes for the weekend's activities, which will include a semi-fancy dinner with friends and cohorts. Willow asked me what she should wear and I told her some kind of dress that is not too fancy.
"Do you mean something formal?" Willow asked with a big smile on her face.
"No, something that's not too dressy but not too casual," I replied.
After we pack our outfits for each day and a swim suit or two just in case their is an indoor pool we can get into, we'll need to focus on stuff for the road trip inside the car.
Besides extra gas money and directions to your destination, here are five (5) things I think everybody needs for a decent Washington state family road trip.
1. A Clean Car: Oh my goodness, my car is a disaster inside. I need to clear out all of the trash. There are old McDonald's containers, empty water bottles, various shopping receipts, and who knows what underneath the front seats. I've got my work cut out for me and then some. I also need to vacuum out the car, too.
2. Music Playlist: I miss the days when you could make a playlist on your desktop computer or laptop and burn a CD full of your favorite songs for a "mixtape". These days we can simply download some songs to our cell phones and use an adapter for the radio to play our favorite jams and sing along for some car karaoke! Make sure to add some Pacific Northwest artists to your playlist for that authentic experience. (I recommend Dave Mathews Band, Nirvana, Pearl Jam, Jimi Hendrix, Quincy Jones, Willie Nelson, and Bing Crosby.)
3. Snacks: Willow's favorite road trip snacks are Hello Panda Biscuits (Cookies), Macaroons, Trail Mix (M&Ms, Peanuts, Almonds), Raspberry Lemonade, Water, and Watermelon juice.
4: Road Trip Games: I Spy is one of Willow's favorite car games, and telling jokes.
5. Jumper Cables, Spare Tire, Tire Jack, Car Oil, Phone Number for Roadside Assistance. You can never be too safe!