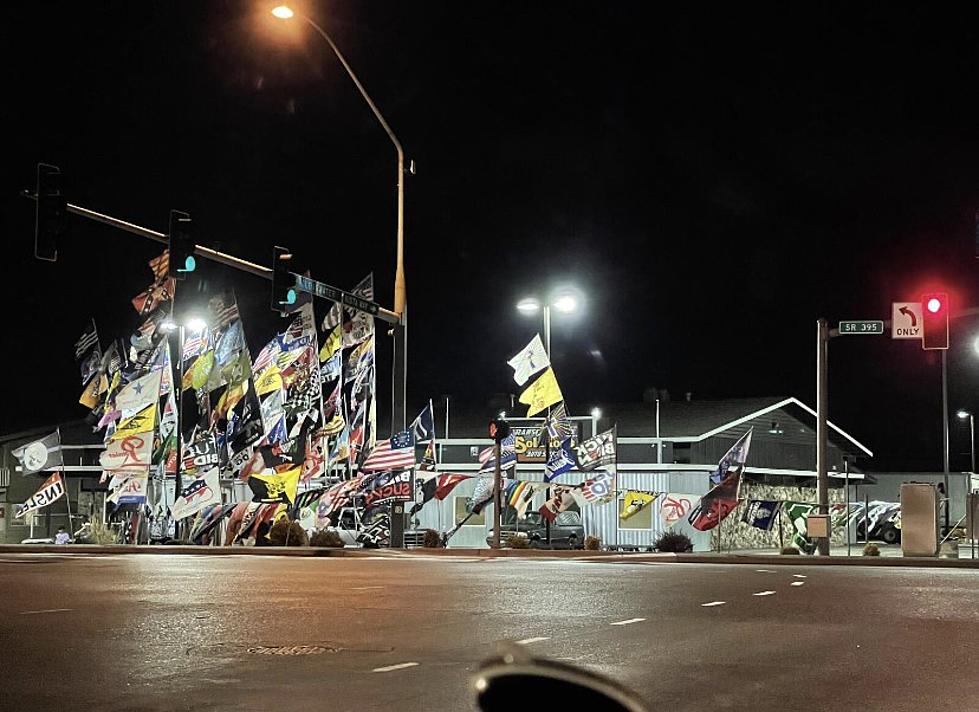 Are These Flags Flying Wrong in Tri-Cities? Do You Support it?
Credit: Damien Demsael
Have you seen this vendor in Kennewick? The photo was taken at North Ely and Vista Way the other night. Have you ever stopped to purchase anything from a street vendor? What was it? Feel free to reply on our app.
I never have, but now that I think of it, I'd like to go back and see if they have a Green Bay Packer flag. My husband would LOVE it!
We are in strange times, and I guess everyone is out to make a living the best way they know. I've seen people selling stuffed animals and toys on the inner streets near the Hapo Bank and Walmart in Pasco. I never stopped because I don't need any stuffed animals or toys. But, I imagine it's tough for parents to drive by with kids in the car NOT to stop.
As a child, I always wanted to ride the carousel in front of the store for 25 cents or just get a gumball with a prize! Do they still have these around?
I remember you could get a really cool prize with your big gumball for a quarter. My parents would NEVER give in for the 25- cent machines. They were cool with the penny machines, though, on occasion.
KEEP READING: See 25 natural ways to boost your immune system
LOOK: Here are the best small towns to live in across America
KEEP READING: Check out these totally awesome '80s toys