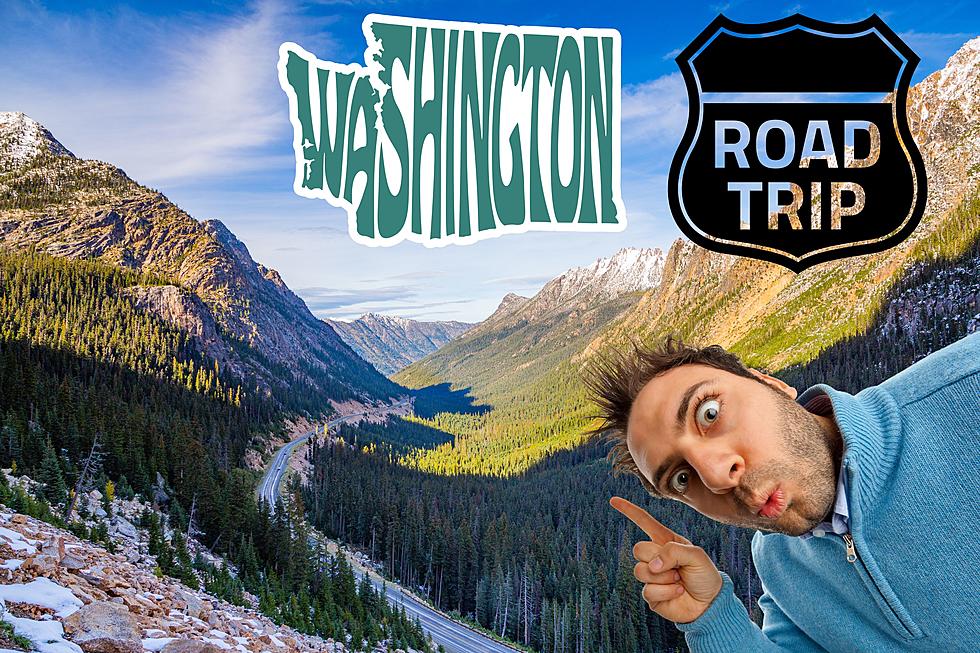 Here's Five Attractions You'll See Along Washington State's Longest Road
canva
What Are Some Roadside Attractions Along State Route 20 In Washington State?
If you've ever wondered what it would be like to explore the state of Washington, then you should go on a road trip along its longest highway, State Route 20 because there are some amazing attractions along the way.

Five Attractions You'll Want To Check Out Along Washington State Route 20
From the breathtaking views of the Pacific Coast to the rolling hills of Eastern Washington, this road has something for everyone and you'll be surprised by a few things you'll find along the way.
State Route 20 is a 436-mile stretch that runs from east to west across the state. Starting in Discovery Bay, it winds along through lush forests and over several mountain passes before eventually ending up in Newport near the Idaho border.
It's the longest road in Washington State. It was established as a wagon trail back in 1896.
Along the way, you can visit some of Washington's most popular destinations including Port Townsend and North Cascades National Park. The highway has been called "The Most Beautiful Mountain Highway in the State of Washington
In addition to these beautiful areas, there are also plenty of opportunities for outdoor recreation such as camping, hiking, and fishing.
Here's Five Attractions You'll See Along Washington State's Longest Road
Taking a road trip along Washington's longest highway - State Route 20 - here are five attractions you must see.
No matter how much time you have on your hands or what type of experience you're searching for, there's something special waiting for everyone who takes on this incredible journey along Washington State's longest road—State Route 20!
From exploring small towns like Winthrop or Mazama to recreating outdoors in North Cascades National Park, there are endless possibilities available when it comes to discovering all that Washington State's longest road has to offer.
8 of Washington State's Oldest Roads Are Worth Exploring
Take a walk through history and check out eight of Washington State's oldest roads
5 Roads in Washington State That the Speed Limit Should Be 80 MPH
Here are five roads in Washington State that should be 80 MPH.