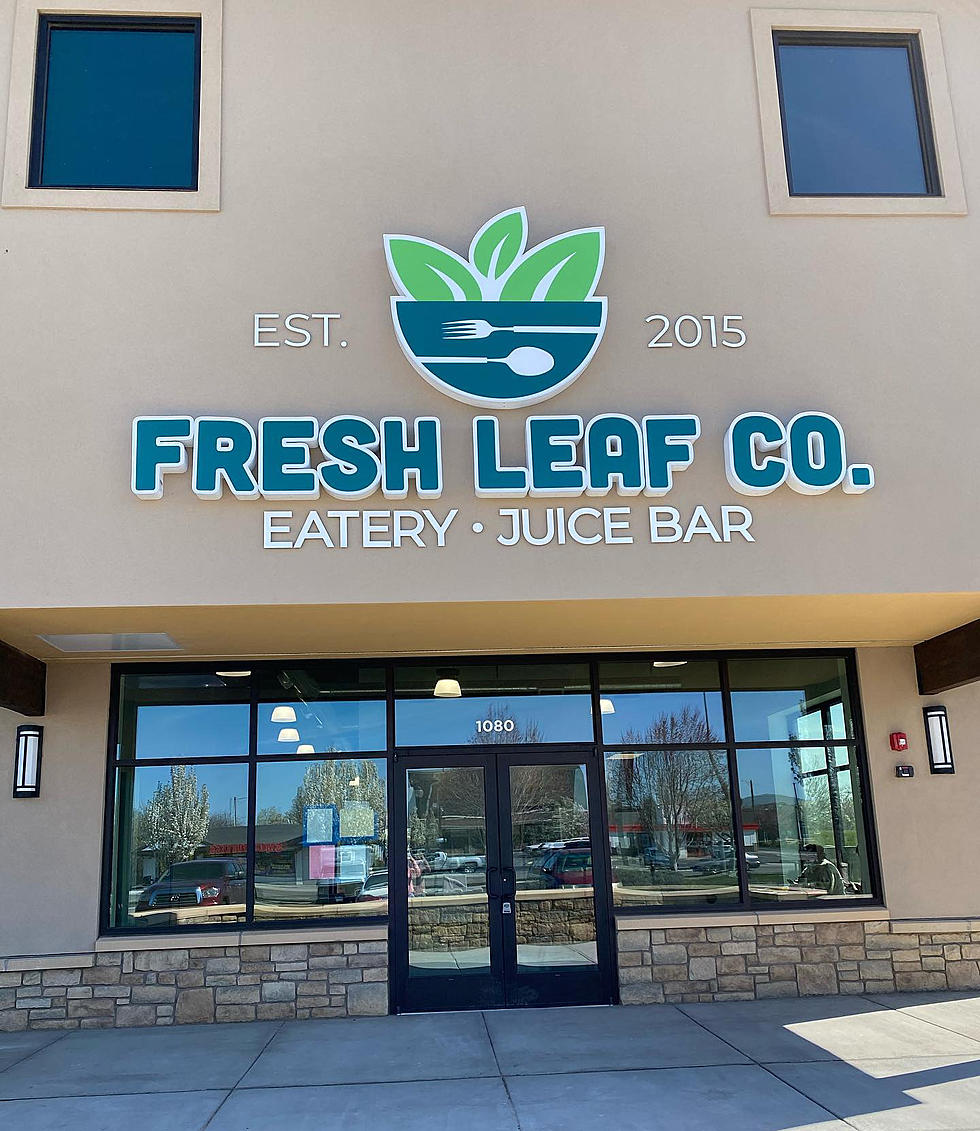 Kennewick Health-Food Eatery Moves to Richland
Credit: Fresh Leaf Co. Facebook.
Fresh Leaf Co. has new digs in Richland on the city's main drag. The healthy food eatery is now located at 1080 George Washington way. The popular restaurant was stationed on Kennewick Avenue for 5 years before the owner of the building sold it. January 2nd was the last day the Kennewick location was open.
While they've been closed since January, they've had time to get ready for the new Richland location, which is now open. The eatery's new hours are Monday through Saturday from 8 am till 7 pm and on Sunday they're open from 8 am till 2 pm.
Owner Gina Carillo was excited to let me know that the menu has been upgraded with more items. There are more salad toppings, including salmon, shrimp, steak, and carne asada options.
Fresh Leaf Co. is all about healthier options. From wraps, salads, soups, to vegan and vegetarian options, they offer over 60 items on the menu.
If you're into smoothies, they offer quite a few along with an assortment of juices. Gina recommends the "Big Band". I don't see it on the website, so you KNOW it must be good!
The new location on George Washington Way is much larger and features a pick-up window. So, you can call ahead or order online.
LOOK: Here are copycat recipes from 20 of the most popular fast food restaurants in America
What Are the Signature Drinks From Every State?