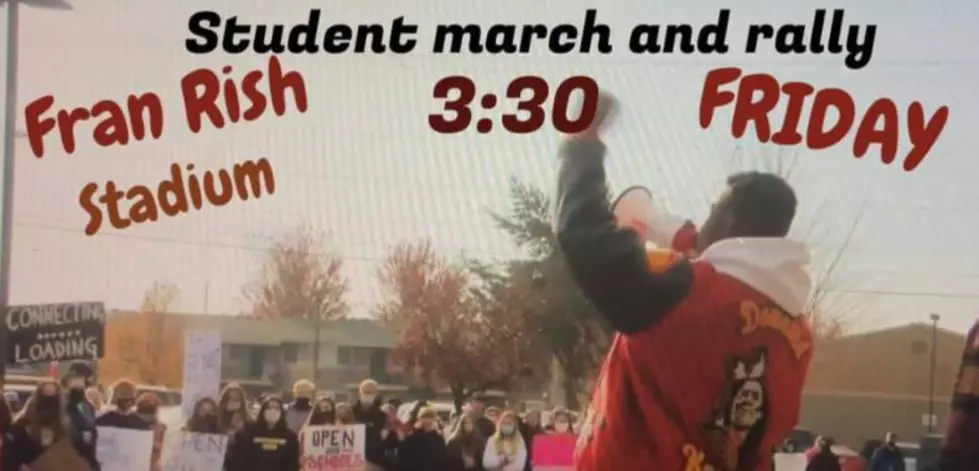 Student Re-Open Protests Shift to Richland Friday 11-6
Student led march (BF Community Coalition for In Person Education)
A week ago Wednesday, over 400 students from elementary to high school marched in Kennewick from Lampson Stadium to the Kennewick School District Administration building on 4th, up and down 4th and several 'laps' around the Admin building.
They chanted, held up signs and demanded Kennewick re open classes as was supposed to happen November 2 for MS and HS students with hybrid learning. However, Oct. 21 the KSD School Board controversially voted 3-2 to deny that, and bump to February. That led to several marches, a Change.org petition, and two separate legal actions including a recall effort against several school board members.
Now, another march is coming to Richland, organized by students and the ever growing B-F Community Coalition for Full time IN Person Education. This march will take place at Fran Rish Stadium from 3:30PM til 5PM.
These are the same people who organized the other adult and student marches.
Students are encouraged to join from all over the Tri-Cities, wear school colors, bring signs and peacefully express their demand to re open classes.
For more information on the event, click on the button below.
Enter your number to get our free mobile app
Re open school protests increasing