"Take the last train to Clarksville
I'll be waiting at the station..."

-The Monkees
Are There a Lot of Trains in Ritzville?
There may be a last train to Clarksville, but there is no end to the train activity in Ritzville. This is according to Max, a tow truck driver who is giving me the 411 on the city's relationship with Amtrak and BNSF. Driving back-and-forth from Ritzville to Spokane, and points in-between, Max plays leapfrog with the train all day long.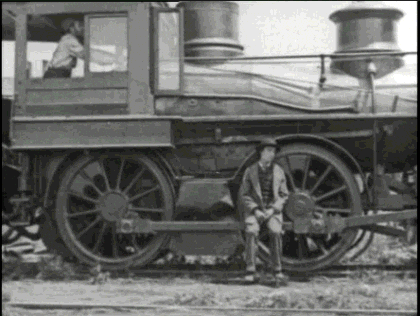 What Does BNSF Stand For?
Burlington Northern Santa Fe Railway.
What Does Amtrak Stand For?
Amtrak is a combination of the words America and Track, as in railroad tracks.
Why Do the Trains Always Sound Their Horns in Ritzville?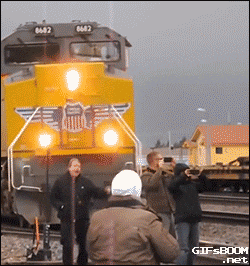 Max lives in Ritzville and says the trains blow their whistles, or horns if you prefer, all day and all night. There's only one train signal in town, so the trains are required to blow their horns at all the other intersections in town. This is to protect drivers, pedestrians, trespassers, and wildlife.
Occasionally an engineer will just pull down on the horn and not let up until they are safely out of town, producing a sustained alarm-like sound. Max notes that "Amtrak trains have a higher-pitched horn than the other trains," which are usually BNSF.
How Loud are the Train Horns in Ritzville?
Train horn volume is regulated, with a minimum sound level of 96 decibels, according to this article. That is equivalent to the sound of a motorcycle, and nearly as loud as factory machinery. And again, that's the minimum. 
What Volume of Sound Causes Hearing Loss?
Earplugs are recommended for any noise above 80db, to prevent hearing loss.
How Does Ritzville Deal with the Constant Train Horns?
Ritzville residents are used to the sound of the train horns, and tune them out. If you have A/C and can keep your windows closed, you might even get a good night's sleep.  But if you are out in public and trying to have a conversation, the noise is so loud that people must stop talking until the train passes, which takes a few minutes. This happens every 20-30 minutes, according to Max. His estimate is corroborated by this post, which estimates 35 to 45 trains pass through during a day. Can you imagine? Something to think about before moving to this cozy rural community.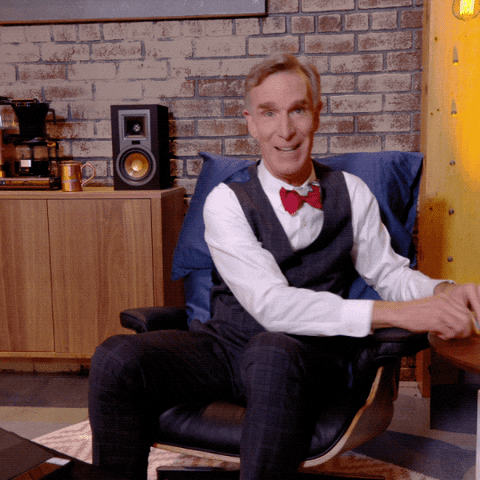 Jaw Dropping Choo Choo Train That You Live In
It's an amazing choo choo train that I'd move to the Tri-Cities. it's fully furnished and has two bedrooms. A perfect place to have events and family functions and you'd be the talk of the town on how unique this property is.
See Inside Restored 1909 Train Car Vacation Rental
The train car, number 306, was part of the Washington Idaho and Montana Railway for about 46 years from 1909 to 1955. It carried passengers, mail, and other items during its service. The owners spent almost the entire year of 2020 moving it to the location and restoring it. Scroll down and take a peek inside and then go watch a video of the restoration process, learn more about its history, and book a night stay
here
.