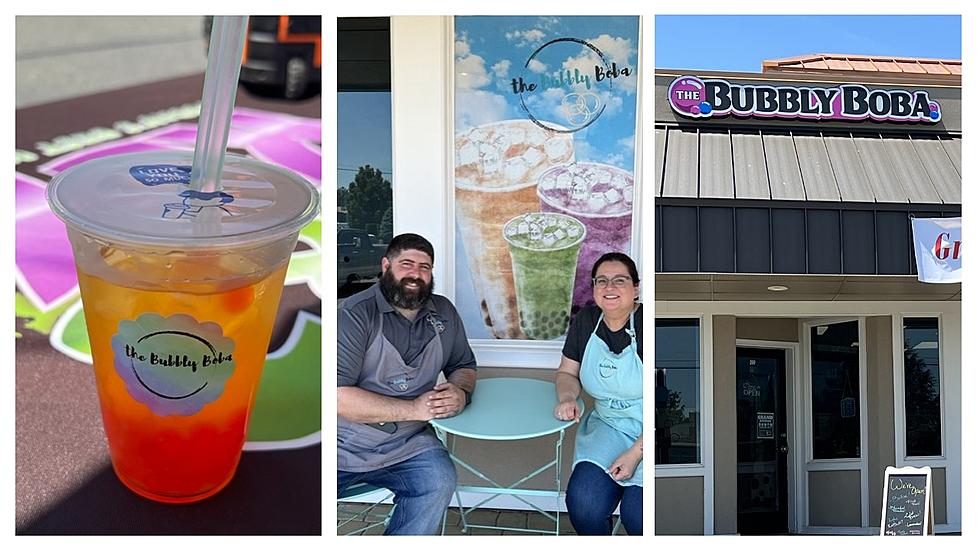 New Family Friendly Business Opens in Kennewick-'The Bubbly Boba'
Patti Banner
You're invited in for a refreshing beverage at The Bubbly Boba in Kennewick.
Open since early May, The Bubbly Boba held its official grand opening last Friday and Saturday. The new business is located at 201 North Edison Street, in the Marineland Plaza. Owners Brandon Fisher and Amanda LaFollette have always wanted to host a family-friendly space for friends to gather. And now, it's happened.
The Bubbly Boba is open with new, exciting, tasty options in the world of boba.
There are several popping pearl flavors, jelly and syrups available. The popping pearls are uniquely fun and satisfying to squish, bursting with flavor. From energy drinks to cold brew coffee, lemonade, and more, there's something on the menu for everyone. Milk tea, fruit tea, pick your passion.
The Bubbly Bobba is open Tuesday through from Friday from 10:30 am to 7:30 pm, Saturday from 10 am till 8 pm, and on Sunday from 12 pm to 4 pm.
For a first-time boba experience, Brandon recommends starting off with brown sugar milk tea. It's the selection he's most enthusiastic about. And for those wanting to stay safe with a fruit blend, I recommend Pineapple-Strawberry.
It was quite refreshing. And, I recommend the LARGE size. When you stop in, smile tell them "Patti" sent you. Enjoy.
Scroll on for some Tri-Cities inspired adult beverages.
10 Tri-Cities Infused Cocktails to Try
These drinks or cocktails are made with Tri-Cities love. Try them at your leisure and take note of which you prefer. Feel free to mix at your leisure being careful to imbibe responsibly.
Tri-Cities, Washington Restaurants Serving Delicious Breakfast
You know what they say, breakfast is the most important meal of the day. Whether it's eggs, oatmeal, or cereal, it's always best when you can start your day with a balanced meal. Maybe a fluffy omelet, or pancakes, breakfast is most enjoyed with others. But where can you go to get a great breakfast in Tri-Cities, Washington? Let us show you!
Most Iconic Artists/Bands to Play The Gorge Ampitheatre
So many artists have had the privilege to play the Gorge Amphitheater in George, WA. From solo artists to bands and many festivals, including the
Sasquatch Festival
which takes place every year during the Memorial Day weekend. Has your favorite musician played the Gorge yet?