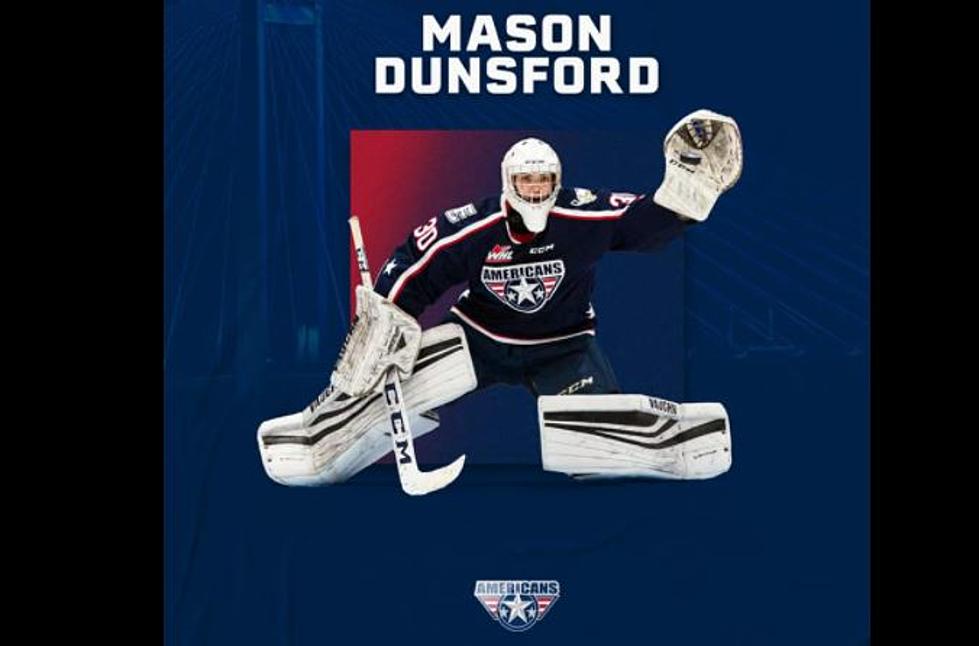 Tri-City Americans Trade Goalie to Portland Winterhawks
Tri City Americans Facebook page
Generally, the Tri-City Americans have kept two goaltenders on their team, as do the rest of the WHL and CHL teams. In the NHL, they can keep 3, often one is on reserve or a taxi squad. In the WHL, two.
The Tri-City Americans trimmed their roster Wednesday, announcing that Mason Dunsford has been traded to the Portland Winterhawks. Dunsford was taken by the team in the 2018 WHL Prospects draft, going number 118 overall.
He played a total of 23 games over two seasons with the team, compiling 6.28 goals-against average and an. 844 save percentage. His win-loss record was 3-14 but five of those losses came during the COVID-shortened season this year. GM Governor Bob Tory said the move will allow Dunsford an opportunity to continue his WHL career. Tory said the team already had an "abundance" of signed goaltenders on the squad, and he thanked Mason for his time with the team.."a great kid!"
The Americans will receive a conditional 5th round pick in the 2023 prospects draft in return.
Now front runner Talyn Boyko (A recent NHL draft pick) and veteran Donovan Buskey will be the goalies. Buskey has played in 64 games since the 2016-17 season for Spokane, Prince Albert and Regina with a 28-26-2-1 record, a 3.80 goals-against average and a .873 save percentage.   His best season was 2018-19 when he posted a 9-1 record for Prince Albert in net.
ALSO: Former Minnesota Twins All-Star's Home for Sale - Complete With Brewery
LOOK: 20 Fascinating Photos From the First Modern Olympic Games in 1896
To celebrate the history of international sports cooperation,
Stacker
 took a look back at that groundbreaking event in Athens, when the modern Olympics were born in 1896. Keep reading to learn more about the athletes, spectators, and sports at that iconic event.