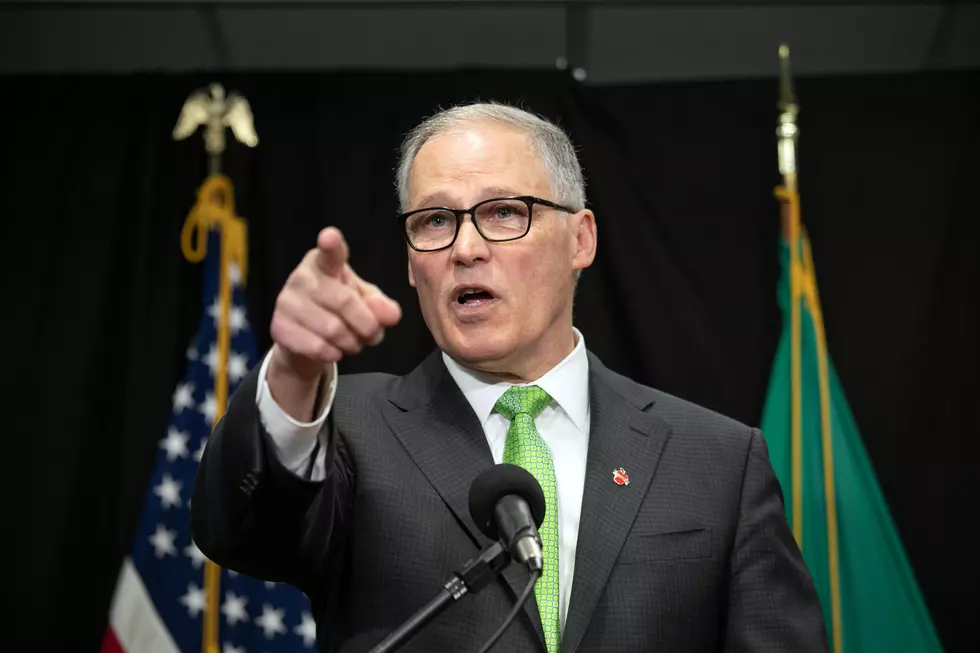 Yakima Is Now Officially In Phase 2!
Getty Images
In a press conference Tuesday Evening, Governor Jay Inslee announced that the last five Washington counties in modified Phase 1 will now move to Phase 2.
The counties moving to Phase 2 are, Yakima, Benton, Franklin, Douglas and Chelan Counties. All of these have been in some sort of form of Phase 1 since the March shutdown. Yakima county has been in Phase 1.5 since July 3rd. Since Yakima was in a modified Phase 1.5, there are just a few changes.
The GREAT news is, those who are longing to hit the movie theater again, can do so with 25% capacity.  Recreational activities along with limited indoor fitness also are open with 300 feet distancing, with up to 25% capacity for larger facilities. This is great news for the new Planet Fitness on Summitview in Yakima.
Retail is allowed more capacity in stores, though subject to the stores own policies.
Restaurants are really happy to hear this as capacity opens to 50% with no more than 6 people per table. Bar seating is still NOT allowed. That won't be allowed until Phase 4, which will be our "back to normal" phase.
Since were in (modified) Phase 1.5, youth sports will now be open with more than 12 participants.
In the meantime, Tri-Cities COVID numbers rise by 47, getting closing in on 10,000 cases. No word on why the Tri-Cities, (located in Benton, Franklin, and Walla Walla counties) is moving to Phase 2 with when it cases are rising. But hey, I am sure they will take it.
Some Washington Counties are now in Phase 3, they include -
Asotin
Columbia
Ferry
Garfield
Grays Harbor
Island
Kittitas
Lewis
Lincoln
Mason
Pacific
Pend Oreille
Skamania
Stevens
Thurston
Wahkiakum
Whitman
There are no Washington Counties in Phase 4 as of yet.
See the detailed list of Washington's Phased Approach here.
All My Best,