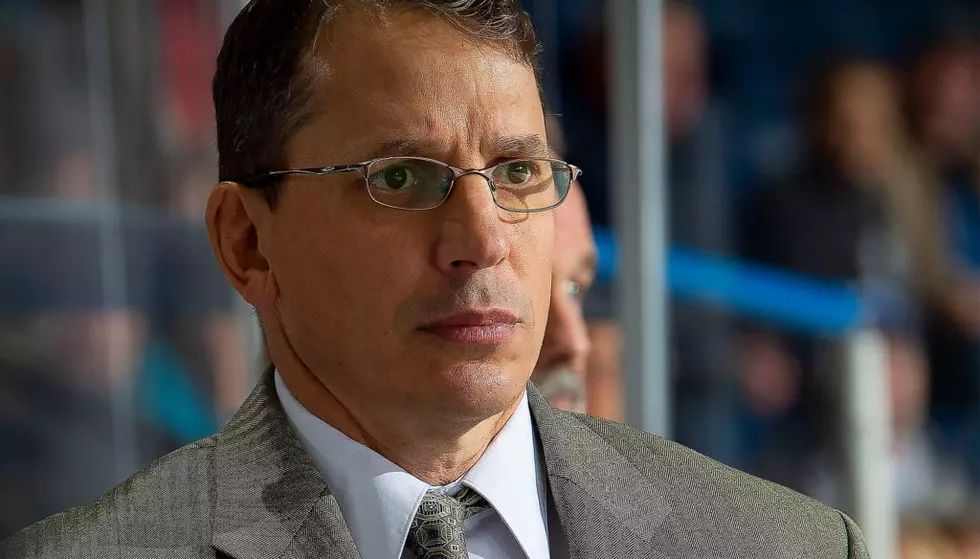 TC Americans Head Coach Not Returning for 2020-21 Season
Brian Pellerin not returning to Americans (Tri City Americans)
The statement was very short, and no other details were provided by the team. (image courtesy of Tri City Americans) 
Monday, the Tri-City Americans issued the following statement that Head Coach Brian Pellerin would not be returning to the club for the 2020-21 season. The statement read as follows from GM/Governor Bob Tory:
""We would like to thank Brian for the time he spent with our team and wish him all the best in his future endeavors."
The Americans, after a promising start that saw them beat two of the top 3 WHL teams during their November road trip through the Central Division, fell on hard times with injuries, and ended up trading away a number of players for future draft picks.
Pellerin was an Associate Coach since 2014, this was his first as Head Coach of the Ams.
The Americans finished the virus shortened season at 17-40-4-2 (wins-losses-OT losses-shootout losses) for a total of 40 points, 8 behind the Prince George Cougars, who would have also missed the playoffs. The Americans finished last in the US Division and last in the Western Conference of the WHL.
No word on when a search for a new coach will begin, or if it's begun already.
For a look at the virus-cancelled WHL standings, click on the button below.
Enter your number to get our free mobile app